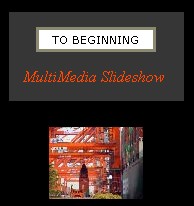 TOKYO HARBOR SLIDE SHOW
Watch and find out more about...
Yokohama & Tokyo Port Operations

AGENTS AND SERVICES IN JAPAN
AVAILABLE FOR OUR
CORPORATE ACCOUNTS

Local Charges for Services in Japan
Export/Import Clearing Agents
Ship Commercial Cargo & Heavy Equipment, Vehicles, FAK
Origin & Destination Agent Services

All Export-Import Services are Billed to Company Accounts

SOA (service of account) fees for the handling of your shipment are posted on our web site.
Sefco - Japan Service

Company-to-Company Accounts
Export-Import Services

Overseas Shipping to and from US, Japan
Third country shipments to/from USA, Japan
Heavy Equipment/Commercial Cargo
Request a rate quote for international shipping

Commercial forwarding services.
Shipping professionals, geared to support
on-going export / import transactions

Sefco works with shippers & consignees worldwide
to coordinate and expedite international freight movements.
US-based Licensed, Bonded, Insured - Export-Import Shipping Services

Referral Partners
Where helpful Sefco provides "Referral Services" for our accounts. Specialized service providers can facilitate smooth customs clearance and other im/ex services, depending on the situation. US, EU and Japan-based professional customs brokers, export packers, origin/destination agents.

Rate confirmations and service to new commercial accounts require a completed registration form or SLI form together with an initial retainer. Freight rate confirmations will be provided via email for cargo ready to move in under 30 days. Pre-export services (dispatch of personnel, bookings) require that a "bill to" entity be set up for all new accounts.

To: All USA origins/destinations, Australia / New Zealand, North, Central & South America, European Union, All Asia, West Africa, East Africa, Middle East, Trans-shipments to points worlwide.

Archived online content and service guides are to be used for general reference only. All international shipping rates must be reconfirmed in writing and are valid up to 30 days.



Ocean Shipping
Sefco holds a
U.S. FEDERAL MARITIME OTI LICENSE

Commercial Commodities
& Heavy Equipment Shipping

Personal Property Shipping
Corporate Accounts Only
Surveys/Bookings/Origin Services
Requires a "Bill to Company Account"

Special Service for HHG Moves
from greater NYC area USA, to Japan
Premium Door-to-Door Service for Corporate Accounts. Sefco is pleased to introduce our American corporate shippers, to our colleagues at NEUSA. For more info, click here.

Online content include videos:
Sefco Export on YouTube

Contact our USA HQ for rates
Proceed with your Shipment

Special Projects
QCS Martime Working Group
A voice for the export community on Capitol Hill.

Sefco Export Management Company, Inc.
New York City, NY - USA
Main telephone (718) 268-6233
Toll free: (888) 268-0565

Email: info@sefco-export.com